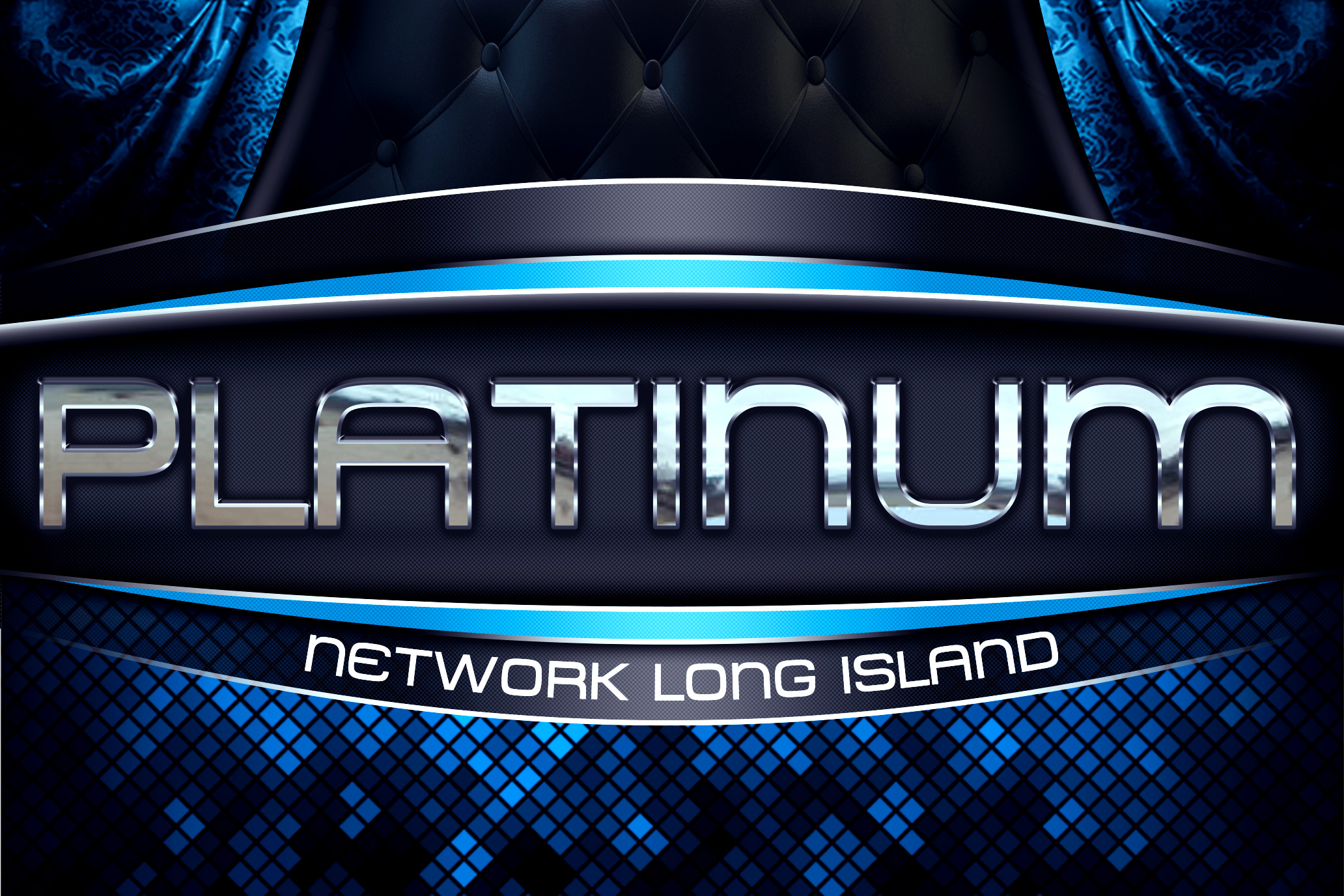 NEXT EVENT:
THE WELLNESS BUSINESS WORKSHOP
Thursday September 19, 6:00pm at Oheka Castle.
Long Island entrepreneurs, real estate professionals, wellness and fitness professionals, investors, business owners, and start-ups with a passion for technology, and a growth-mindset.
Not just another networking event.
PLATINUM is not a played out happy hour like some networking parties. PLATINUM hosts a variety of events throughout the year including socials, and other activities. Events offer more than just a buzz and business card, they are a think tank for greatness. Guests participate in meaningful conversations and leave with valuable experience and key contacts. The networking events are held at some of Long Island's most upscale venues and typically include open-bar, and featured speaker(s).
Passion
Passion is the singular trait that differentiates winners. Not only does it carry you through your successes, it also pulls you through the tough times. Even if you're fighting an uphill battle, passion will keep you in love with what you do.  Fill your life with as many pleasures as you can. The life of engagement: where you find a life in your work, family, love and leisure — and the meaningful life: which "consists of knowing what your highest strengths are, and using them in the service of something larger than you are.
Growth-Mindset
When you have passion around something, you'll do whatever it takes to execute on it. You'll work and grind away until you've squeezed every last bit of juice out of that 'lemon.' When you're truly in that hustle, you are maximizing every last bit of energy you have in order to produce. Hustling is putting every minute and all your effort into achieving the goal at hand. It may not be ideal for most, but it's what you signed up for, it's what you love, and it's what allows you to get the things done that you seek to accomplish.
THE WELLNESS BUSINESS WORKSHOP
Who is this workshop for?
1. Anyone looking to start a home based business and make $50 – $2,500/week
2. Psychotherapists, Personal Trainers, Massage Therapists, Yoga Instructors, Chiropractors and anyone already in the fitness/wellness field who is looking to take their business to the next level!
START A NEW WELLNESS BUSINESS OR EXPAND YOUR EXISTING ONE!
Everything you need to start your own aromatherapy business and/or expand your existing wellness business.
You will learn about the products, back-end management, techniques, and technologies to expand your revenue.
You will gain valuable marketing tools & knowledge, and make powerful new contacts.
Work from home or anywhere you can open your laptop!
Make from $50 – $2,500 per week.
You will learn about the opportunity, as well as how to launch and promote your business through traditional methods and also using special digital tools.
Membership in the Mastermind group of established professionals who will help you launch and grow your business.
FEATURED:
Host:

Norman Wasserman, CEO/Founder of Friend Entertainment NY/Las Vegas
Keynote speaker: Carla Trigo, VP Business Development, CSI – Founder of Berkana Woman – Lifestyle Design Coach
Carla, also known as the 'Provocative Changemaker' is on a mission to transform the lives of individuals who wish to shift their mindset and live life in a creative and holistic way. She is a Creator, a Certified Biographical Counselor a LOA practitioner, Psych-k Facilitator & LifeStyle Design Coach working with men and women who want clarity, confidence direction to tap into their inner power. She has over two decades of marketing and branding experience in both the U.S. and European markets.
Intro to Digital Marketing: Benjamin Carey, CEO of Center Street Interactive
Benjamin brings over 20 years of expertise in Sales & Marketing including Start-Up, IPO, and INC 500 experience.
Communicating for Influencers: Kimberly Meere, LCSW
Kimberly is a Long Island based psychotherapist often featured on radio and podcasts around the country for her work with entrepreneurs. She makes herself available to clients by phone, email, and text for anything from a quick question to a major crisis.
The Startup Mindset: Nick Cromeyn, CEO of SKUBE
Nick is known to provide critical perspective and solutions to help entrepreneurs unlock success, overcome challenges and drive mission focused organizational engagement. With creativity, urgency and a problem solving mindset Nick has supported visionary founders and executives to launch, grow and scale successful organizations. As a thought partner to his clients, he analyzes the current goals and challenges of the business, then designs and executes winning strategies.
Chair Yoga with the legendary Joan Phillips, RYT, LCSW
Joan is a Psychotherapist and Yoga Instructor. Her method in working with clients is simple: to create a safe & non-judgmental space for self expression where they can uncover and be empowered by their own unique strengths. Joan's approach is less about "fixing issues" and more about being an advocate for individuals to make proactive changes for success in their lives.
6:00pm Arrival
6:15pm Start
8:15pm Networking, Open Bar & Appetizers